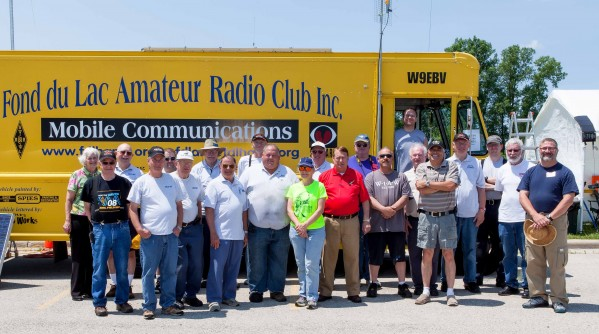 The Fond du Lac Amateur Radio Club welcomes everyone who is interested in amateur radio.
JOIN OUR WEEKLY NETS

Every Sunday
1930 hours
Frequency: 145.430-
PL: 97.4

Every Sunday
1815 hours
Frequency: 28.450 usb
JOIN OUR MONTHLY MEETINGS

Second Monday of every month
1900 hours
Moraine Park Technical College
Check the latest newsletter for for roon number as it changes
You do not need an amateur radio license to join our club. However, be warned that once the bug bites you, you will wonder why you waited so long to become a ham. And, once bitten, you will find that you have a lot of friends willing to help you grow within the hobby.
Our club has many members who are able and willing to help newcomers to our great hobby. We provide assistance to those looking to earn a license with individual mentoring and training classes.


Some of our Club's members work at actively preparing for natural and man-made disasters. We do this by practicing message handling on local and regional ham radio networks; and by providing communications support for area events, such as parades, walks, triathlons and bicycle races.